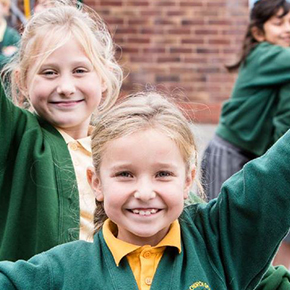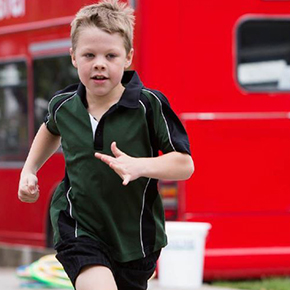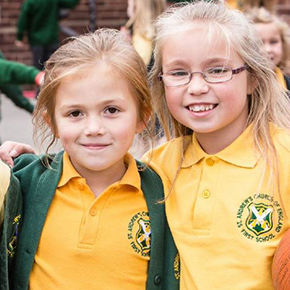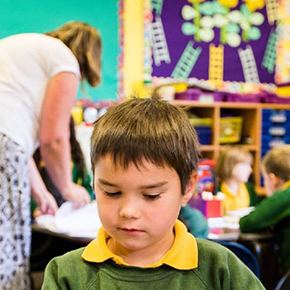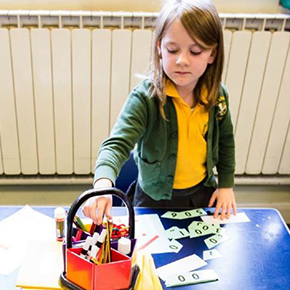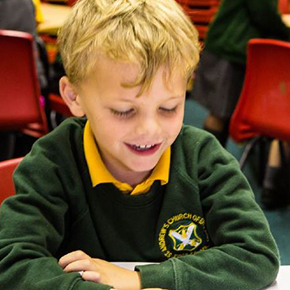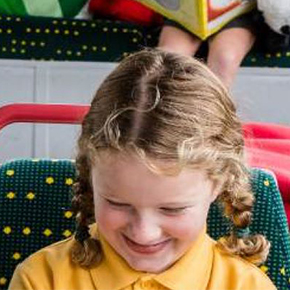 We will reach our full potential with the help of God
Re-Opening
A Message from Mrs Barnes for

children and parents

Once again, thank you for all your continued support at this difficult time. Although some restrictions are lifting, we must remember that this is all affecting families in many different ways.
Wider Opening from 29th June
The guidance clearly states that, before we consider wider opening, we need to ensure that:
1. We are providing provision for the identified pupils: Reception, Year 1 and vulnerable and critical workers.
2. We can accommodate more children while still following our protective measures.
3. We do not require additional funding, staff or classrooms to do so.
Thank you to the Parish Centre and Scout Hut for offering their buildings but unfortunately, the guidance says you cannot use other buildings in the community.
Therefore, ensuring I am following the guidance and the school's ambition to offer some provision to all our pupils, we have considered our space, staffing and capacity to ensure that we also keep all the protective measures in place we are happy to be able to offer the following provision starting on Monday 29th June for the last 3 weeks of summer term.
the library has been changed into another classroom and a portable toilet delivered.The new provision will not affect our current bubbles, they will continue without any change.
We are offering year 4's a morning or afternoon session for four days a week.
We are also offering Y3's and Y2's two sessions a week to spend with their peers.
We have emailed details of bubbles and more information about drop off and collection to all the parents who replied to the form and indicated that they wanted the provision.
The drop off and collection times of the new bubbles are at different times and new spaces have been created in school.
Transition Info
Parents will be emailed more information about these in addition to new class information but we want you to be aware. Year group meetings for parents will be ZOOM meetings; these are a virtual platform as we still cannot invite you into school.
Parents Only.....
New Year 1 parents: Tuesday 7th July 6pm, Q&A session with class teacher at 6.30pm
New Year 2 parents: Wednesday 8th July 6pm, Q&A session with class teacher at 6.30pm
New Year 3 & 4 parents: Thursday 9th July 6pm, Q&A session with class teacher at 6.30pm
Children....
New Year 1 & 2 children: Wednesday 15th July at 4.00pm or 4.30pm
New year 3 & 4 children: Thursday 16th July at 4.00pm or 4.30pm
Farewell Assemblies
We would like to have an opportunity to say goodbye to our current classes so, weather permitting, we will be gathering in classes, remaining in our bubbles, inviting all pupils who can to attend but sat observing the 2 metre rule and outside to have an assembly with their class teacher for a final celebration assembly. Any pupil who cannot attend will receive a telephone call from their teacher.
Reception - Tuesday 14th July at 10am
Year 1 & 2 - Friday 17th July at 10am
Year 3 & 4 - Friday 17th July at 11am
Year 4 Farewells
Finally, our current Year 4's farewells. We could not end the year for these pupils without ensuring that we have had some time together. Therefore, although we cannot confirm dates, as soon as we can have gatherings of 50+ we will have our awards goodbye service at the church followed by a goodbye party at school. We will also arrange a Saturday for a picnic in the park so the children have time to play and sign shirts and say goodbye properly, they will also be able to tell us how they are getting on in their new schools. We will arrange this as soon as the guidance is clearer, so we will email you after the summer break.
FAQs
Risk Assessments
Please note than risk assessments are in 2 parts: the initial identification of the level of risk (in colour in middle of page, many of these are in red for High risk if nothing was done) and then after the precautions identified have been implemented the final risk level assessment (in colour at the right hand side of page).
What will the day look like?
We will stagger drop off and collection times to avoid congestion on the school site. We will of course apply common sense to accommodating family groups. Pupils will be organised into small groups (bubbles) of 15 or less and will be organised to spend all day with the same pupils to avoid unnecessary contact. Initially, I am allowing 10/15 mins for drop off and collection for each bubble, my assumption is that this will speed up and we will then make the times earlier or later (see section below about times).
Bubbles will each have a designated class base, it may be different to their normal classroom. Each bubble will have their own entrance, exit and toilet space to use. Where some bubbles are having to share, these will be staggered or, for example, each cubicle within the girls' toilets will be dedicated to a particular bubble.
The playground / outside space will be zoned so that children will be able to play with their bubble in a designated area. Children will not be allowed to play with other children outside of their own bubble. While we understand this may be upsetting for some children and difficult for them to understand, unfortunately this is essential in order to minimise the number of people your child has contact with.
Equipment / resources will be cleaned regularly and, where possible, children will have their own. Resources that are difficult to clean have been removed and will not be used.
The year 4 pupils will be based in the library. Year 2 and 3 will be based outside; they will have a zone on the field, gazebo, forest school and the bus.
What and where will the children be learning?
Reception, Year 1 and keyworker's children in Y2,3&4 will be following the Home Learning
For Y2, Y3 and Y4 Home learning will continue to be set for the children to do at home.
There will be structure to the sessions but they will be focusing on transition and wellbeing activities.
Drop off and Pick Up Timings
| | | |
| --- | --- | --- |
| Bubble | Drop off time | Collection time |
| Bubble 1 (Reception children) | 9.00am | 2.00pm |
| Bubble 2 (Reception children) | 9.10am | 2.15pm |
| Bubble 3 (Reception children) | 9.20am | 2.30pm |
| Bubble 4 (Year 1 A/P) | 9.30am | 2.45pm |
| Bubble 5 (Year 1 S/W) | 9.40am | 3.00pm |
| Bubble 6 (Year 1 F/G) | 9.50am | 3.15pm |
| Bubble 7 (Critical workers) | 8.40am | 3.30pm |
| Bubble 8 (Critical workers) | 8.50am | 3.35pm |
| Bubble 9 (Critical workers) | 9.00am | 3.40pm |
| | | | | |
| --- | --- | --- | --- | --- |
| Bubbles | Days | Drop off time | Collection time | Staff supervising |
| Bubble 10a (Year 4) | Monday to Thursday | 9.30am | 11.45pm | Mrs Stanley |
| Bubble 10b (Year 4) | Monday to Thursday | 1.15pm | 3.30pm | Mrs Stanley |
| Bubble 11a (Year 3) | Wednesday and Thursday | 9.30am | 11.45pm | Mrs Pryor |
| Bubble 11b (Year 3) | Wednesday and Thursday | 1.15pm | 3.30pm | Mrs Livesey |
| Bubble 12a (Year 2) | Monday and Tuesday | 9.30am | 11.45pm | Miss Scott Walker |
| Bubble 12b (Year 2) | Monday and Tuesday | 1.15pm | 3.30pm | Miss Scott Walker |

How will drop off and pick up work?
Our plans for this are focused on observing social distancing, avoiding congestion and keeping a flow of pupils and parents on the site.
So please queue in 2m intervals from the main entrance along the path to the top of the side entrance, where a designated member of staff will be there to greet you. Children will then walk to the playground on their own and parents will be asked to leave through the car park exit.
At collection, the parents will be asked to queue at the same place and the class teacher will bring the children up and dismiss each child as their parent/career comes to the front of the queue.
Please try and adhere to the time frames to avoid congestion and build-up of other parents collecting. If you have more than one child to drop off, you can drop them both off at the earliest time for your convenience.
Will this increase in pupils allow you to keep pupils from social distancing?
The government guidance clearly states that early years and primary age children cannot be expected to remain 2 metres apart from each other and staff. So our aim is to minimise the adults they come into contact with, each adult will also be designated to certain bubbles to reduce the amount of adult contact. The new bubbles are being allocated different spaces so it will not affect the current pupils attending.
How are you ensuring the school is following the protective measures?
We are continuing to follow the recommendations:
Avoiding contact with anyone with symptoms – Parents and staff to be tested if they show signs of covid19 and follow the track and track system in place. If anyone is tested positive, all pupils and staff in the bubble will have to self-isolate for 14 days.
Frequent hand cleaning and good hygiene practices – All bubbles have access to handwashing facilities and we are hiring a portable toilet for the outside space so that different bubbles are not using the same toilets.
Regular cleaning of settings - All shared facilities will have a deep clean before each change over.
Minimising contact and mixing as far as possible – All pupils will be allocated a bubble with allocated space.
Will children be with their friends?
Not necessarily. Teachers will organise groups to consider friendships, however this will not be guaranteed and there will be little flexibility once we are up and running. Year 1 are very fortunate as they are already in bubbles of 15 so will remain in their class with their teachers.
How will I contact the school during the day?
If you need to contact the school, please email or call the school at any time during the school day. There will be somebody in the office in the morning but please try to avoid visiting the office unless absolutely necessary. If you do need to go to the office, please ensure that only one person is in the lobby at one time. The office staff will not be having contact with the children, so please ensure that your child brings everything they need to school in the morning in order to minimise the handling of your child's belongings by members of staff not allocated to your child's bubble.
What will critical worker children be learning from 1st June?
Critical worker children will be educated on site using the home learning resources available to all families. They will be separated into Bubbles of 15 children maximum.
What will Reception and Year one children be learning from the 1st June?
There will be a structure to the day and the learning. Initially, settling the children and setting out our expectations for routines and procedures will be the priority. Our main consideration will be our pupils' wellbeing. We will make an assessment of where pupils are in their learning and make necessary adjustments to their curriculum over the coming weeks.
Will home learning still be sent home?
Home learning packs will continue to be sent to all year groups and will be available on the website. They will be updated weekly until the end of term.
Will the children be wearing school uniform?
The children will be expected to wear uniform, but we understand that shops are not open, therefore if they have grown out of their uniform we would appreciate them wearing something as similar as possible.
The year 2 and year 3 children will be based outside for their whole sessions, the bus will be available to them if it rains. Wearing their school top and jumper or PE shirt and comfy and practical bottoms would be more suitable.
We are aware that lots of children left their PE kits and coats in school. We will try and locate this when they first return back, so do not worry if it is not at home but please be patient.
Will lunch be provided?
R, Y1 and keyworker children
Baileys catering will offer a packed lunch that you will need to order online; menus are available from this week. There will be a choice of 3 different sandwiches, white or brown bread, crudities, fruit, biscuit and a carton of drink. They will deliver to site but not serve. Alternatively, you can provide your child's own packed lunch. Lunches will be eaten in their class room. Please ensure that you provide your child with a lunch as we do not have the facilities on site to provide lunch if you have forgotten.
Y2, Y3 and Y4
The Bubbles will not be in for lunchtime but they will have a break in their session, so please send them in with a healthy snack and a water bottle. The school's fruit delivery has been cancelled so they will only be able to have a snack if they bring one in.
Will snack and drinks be provided?
Fruit will not be provided by school so children should bring in their own healthy snack of fruit for break time. Please make sure that all children are sent into school with a water bottle.
What equipment does my child need to bring into school?
Children will be asked to bring in their PE kit and leave it in school until the end of term. Book bags daily with water bottle and packed lunch. Pencil cases for KS2. We do not want children bringing in extra bags so weather permitting they will not be needing any forest school clothing or waterproofs/wellies. When the weather is warm, please ensure that you send your child in with a sunhat and make sure they have applied sun cream before coming to school. Children will be encouraged to wash their hands and if your child's hand are being affected by soreness then please feel free to bring in hand cream for them to apply themselves. We will not be able to continue with the bikes and scooters in school for the summer term, but you may bring it and leave it in the bike rack at the front of school.
Y4 will be expected to bring in a pencil case, PE Kit, snack and water bottle. If they left their pencil case before lockdown we will endeavour to locate it.
Year 2/3 bubbles will not be expected to bring in any additional equipment, just arrive prepared for the British weather and bring in a snack and water bottle.
We will not be asking for you to send in reading bags and books as we want you to continue with the Rising Star reading books online or your own reading books at home. We do however request that you return all your school reading books and there is a box in the lobby for you to hand them in.
What will you do if children are scared of PPE while administering first aid?
We already use basic PPE whilst administering first aid, such as gloves and sometimes aprons, so this will be no different. Masks will be used at the discretion of staff, when they are in very close contact with children. This could involve first aid or help with toileting or eating. We feel that parents/carers have a big part to play in preparing their children for seeing adults wearing masks. Masks are evident in the community and will very quickly become part of our school routine for pupils. Staff will be given the option to wear a mask at any time they are in school, so it may be that children see staff in masks frequently.
My child is quite clingy at the moment and is always very tactile anyway, so how will this work with social distancing?
The government guidance clearly states that early years and primary age children cannot be expected to remain 2 metres apart from each other and staff. So our aim is to minimise the adults they come into contact with, each adult will also be designated to certain bubbles to reduce the amount of adult contact. Therefore, we will of course care for and comfort pupils if they need this.
Can I change my mind at a later date after I see what the model will look like and send my child in?
Obviously we could only devise a plan once we knew what numbers we would be expecting, but we want to support all our families so if you responded with no and would like to change your mind please contact the school office to find out about availability and spaces. If you have not responded to the form, we have still allocated a space for your child, but please let us know if you do not intend to send them.
I am so pleased that we are in a position to offer all our children a chance to return to school if they can. Schools have had to follow very strict guidance and many schools in the area are offering different provision. I know that some of you will be disappointed that this is not a full time offer of provision but in order to offer something to all, we have had to be creative with our space and times.