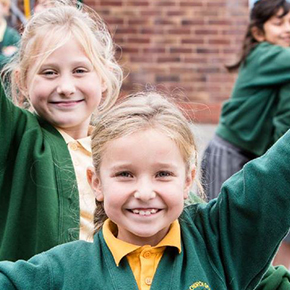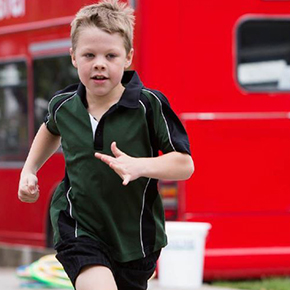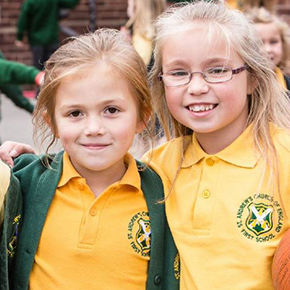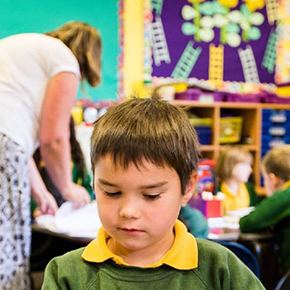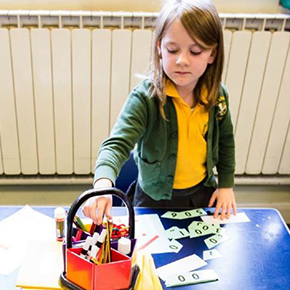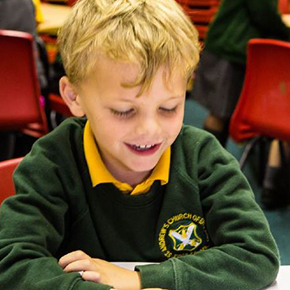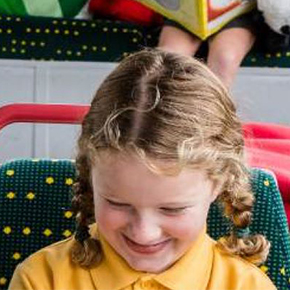 We will reach our full potential with the help of God
Parent Governor Vacancy
We are delighted you are considering standing for Parent Governor. It's an exciting time for the school as we support and challenge the Head in the recovery from the effects of the Covid lockdowns and look at the future strategic direction of the school.
Nomination formGovernor Job Description
Induction ProgrammeWhy be a governor?
DEADLINE IS FRIDAY 22nd OCTOBER
FAQs
If you have any queries not answered below please email the Clerk via governors@st-andrewscofe.worcs.sch.uk
How much time is involved?
Over a year between 34-50 hours which works out 3-4 hours per month.
There are 5 Full Governing Body meetings per academic year - scheduled for 7-9pm on Weds 8 December, Wednesday 23 March, Wednesday 25th May and Wednesday 13th July. Each meeting requires 2-3 hours of preparation time (to read the agenda, reports and think.) You will receive the agenda and paperwork 7 days before the meeting.
We would also encourage you to join 1 committee - 1 meeting per term, so 1-2 hours of prep and 1.5 hours for the meetings. Committee meetings are well planned out in the run up to Full Governing Body meetings.
Monitoring visits in school are held every term and we'd hope you'd be able to make 1 or 2 of those for 1.5 hours.
Training - 10-12 hours of training overall in your first year at a time to suit you and c4 hours in future years to keep up to date.
Will I be given support/training?
Yes. There is a fully worked out Induction Programme and each new Governor is given a mentor or buddy to be at their side for the first few meetings.
We encourage governors to attend meetings, ask questions, read Welcome to Governance and when they are familiar with St Andrew's to send them on Governan training courses after 6 to 12 months.
I don't have any specialist knowledge - does that matter?
NO! As we state in our induction programme the Governing Body welcomes fresh pairs or eyes, to ask the intelligently naive questions, to stop us from just doing what we've always done and to keep the board on its toes. Your newness will be valued.
Equally the most important thing is that you have the outcomes for the children in mind. To want the very best for them.
You've mentioned you're looking for Finance experience - what exactly?
The finance committee looks at the budget (set at the start of each year) and what the current position is in each meeting. If the figures don't match the school provide an explanation. It's just about reading a spreadsheet and comparing one figure with another. As a governor your role is to check that the reason seems valid and that the school has thought about the future implications of this. It's not number crunching more a holistic strategic approach.
eg During the covid lockdowns the school spent more money than predicted on supply teachers. The school explained this was to ensure that the bubbles were completely segregated. From a strategic point of view the Governors monitored this and encouraged the Head in her approach to ensure the effect of Covid outbreaks on the children's education was minimised as much as possible and that staff well being was prioritised. They could see on the spreadsheet that savings were being made in other areas and made it very clear that overall the increased cost had their backing. They fed out to the Personnel and Pay Committee that they supported this and to the full Governing body what the effect was but why it was needed.
There are some projects coming up that need careful financial evaluation. Our Finance Chair Ian is a qualified accountant and a School Business Manager so there is sufficient strong knowledge on the board already but someone comfortable with spreadsheets would be a welcome addition to augment the strength of the committee.
What happens in a meeting?
The governing body uses "objective led" agendas. This means nothing goes on the agenda without an explanation of why it's there and what is expected from you as Governor eg reading for awareness or deciding on your opinion. We don't have AOB so meetings are well planned and finish on time.
Governors come to meetings prepared to discuss and ask questions and hold the head to account. (There is no turgid reading of reports!). Paperwork accompanying the agenda is sent out 7 days before the meeting.
What if I can't physically make a meeting? Can I zoom in?
Covid means the governing body got very proficient at zoom meetings - so there's always the option to join by zoom.
Governors are asked to send apologies to the Clerk if they can't make a meeting and the reason why. We all have busy lives and appreciate that things can crop up unexpectedly. We do try to plan all meetings for the year to make things easier.
Do I need to be Christian?
No. As a parent at the school we ask you to support the ethos of the Christian faith but it is not a requirement for any of the Governors to be Christian/have faith (except the Vicar!).