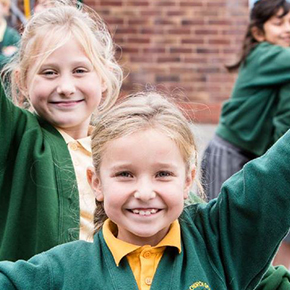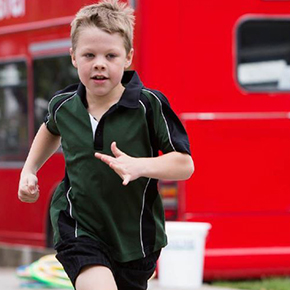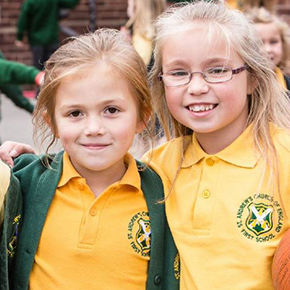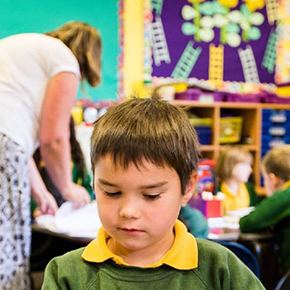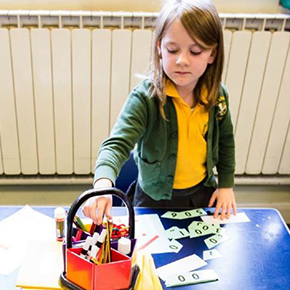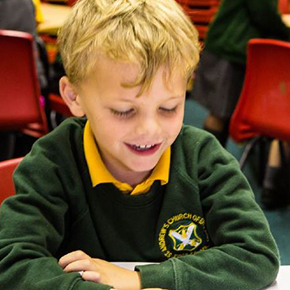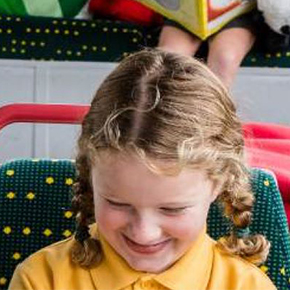 We will reach our full potential with the help of God
Parent Teacher Association Committee
Chair: Caroline Harris
Secretary: Chris Lemon
Treasurer: Lucy Challinor
Next committee meeting is Monday 7th March at 8pm
Meeting ID: 814 7229 9952 Passcode: 500985
All welcome. Ideas and feedback are valued just as much as practical support. You won't be pressganged into helping.
Sponsored Bounce (Dates tbc in March, Kids only 9-9.30am)
This event is a firm favourite with the children! The PTA has a number of space hoppers in different sizes so there'll be one to suit your child.
WE ask you to sponsor them per bounce for 1 minute and return the form to school.
Then in front of their classmates in groups of 4 or 5 in the hall they bounce as fast as they can for 1 minute. Our Year 4s practice their number skills by counting the total number of bounces they make. We then update the form with the total and send it home then for you to pay up online!
Every child also gets a certificate with their name on and the focus is on participation although we do announce the child with the most bounces for each year group.
This is a really fun joyous event to watch so if you'd like to see your child take part please contact Jo White via reception to volunteer to fill in forms/certificates. Dates for each year group will be announced soon.
Easter Disco - Friday 1 April 5.30-7pm (TBC)
Our Valentine's disco is being postponed as this seemed sensible due to Covid.
As usual there'll be the Kids' Disco with a full bar and sweet stall. (Possibly facepainting/tattoos if deemed sensible to have these.
PTA committee have agreed to stop buying disposable plastic toys for environmental reasons, so there won't be glow sticks etc on sale but feel free to bring any with you that you want to use up.
Volunteers will be asked for nearer the time.
Summer Event - Friday 15th July 5.30pm (tentative date)
Date for your diary. We're mixing things up this year and going for a Friday evening instead of a Saturday afternoon.
So far thinking live music, bouncy castles, and our infamous bar.
If you'd like to be involved in thinking about a theme or nailing down how this event will look please contact our Chair, Caroline, via receptio.
Fundraising for Library revamp and playground clock restoration
Last year we raised £7k and together with money held from previous years we funded the £15k new school running track so pupils can use the field for PE even when its wet.
We also set aside a percentage of funds to maintain previous items bought eg the Pirate Ship, adventure trail etc
We have our sights set on the next project, and would now like to focus our attention on raising money to revamp the school library and to restore the main clock in the playground that has stood still for some time.
Support us..
Over 4,100 shops including Just Eat, eBay, John Lewis & Partners, Amazon, Booking.com and more will donate to us when you use easyfundraising to shop with them – at no extra cost to yourself! You can sign up at Easy Fund Raising
Information
Gambling licence with Bromsgrove District Council: SL0045 St Andrew's CofE First School PTA
Registered Charity Number: 1043505