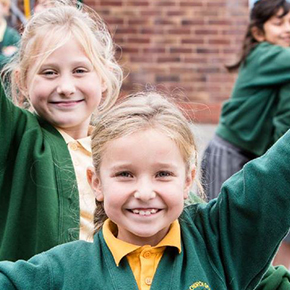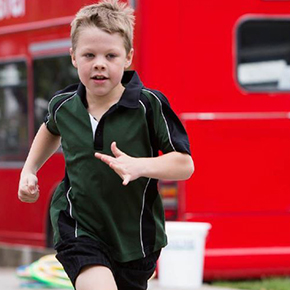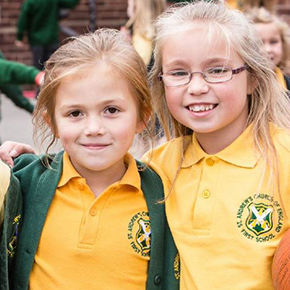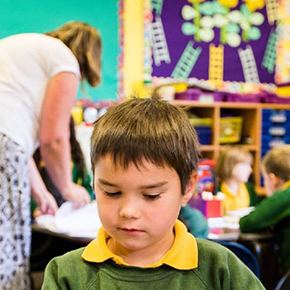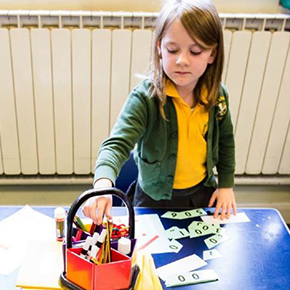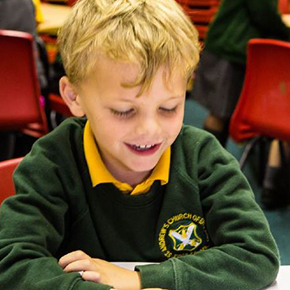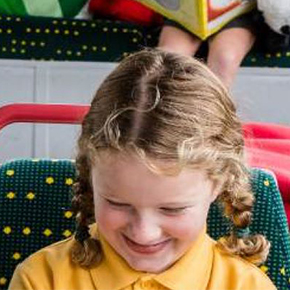 We will reach our full potential with the help of God
Welcome!
We are delighted you are considering St Andrew's for your child.

Please see our video below about what life is like in Reception.
Starting in September?
We are delighted your children will be starting school with us later this year.
You should have received your welcome pack and school information.
There is a parent-run Whatsapp group for the 2021 Cohort. Please contact the school office for the admin's number if you wish to be added.
Prospectus
Our Prospectus for starting in 2022/23 will be available in early September
Admissions - there are 2 forms!!
IMPORTANT St Andrew's is a Church of England First School, so we are also required to publish our own admissions policies and, as well as the local authority applications handled by Worcestershire Children First, we have our own admission form which also needs to be completed.
Please note that for 2021 to 2022 St Andrew's church attendance element has been altered to account for the churches being closed during the COVID pandemic.
In year transfers (Now until end July 2021)
A huge welcome if you are considering moving your child to St Andrew's during this academic year.
Admissions Policy 2020 to 2021 (relevant for in year transfers up to end July 2021)
If your child is refused a place you may appeal within 28 days of the refusal of the place. Your appeal will, where possible, be heard within 30 days of being lodged. In-year Appeal applications must be made in writing to the Chair of Governors for the school. Please ask the school for an Appeal Form. governors@st-andrewscofe.worcs.sch.uk
September 2021 - Children starting in Reception
The School Offers were made on Friday 16 April 2021 via the Worcestershire County Council Online system.
Admissions Policy 2021 to 2022
Appeals for September 2021
Whilst we would be delighted to accept all applicants for a place at St Andrew's, current infant class size legislation requires that we can only take 45 pupils in our Reception cohort. In order to ensure fairness to all, we set a table of criteria, broken down into several categories clearly listed in the Admissions Policy.
If our Reception classes are over-subscribed, then we carefully place the applicants into their correct category.
We are happy to retain your child on the waiting list for the Reception class; if you wish us to do so, please inform the school in writing once places have been offered.
Should you wish to refer this matter to a full appeal then it is your right to do so; however please be aware that the rules set down have been correctly followed and we will therefore defend any appeal that is instigated. Your appeal should clearly detail why you believe the policy categories have not been followed.
It is worth noting that if the Panel accepts that admission of an additional child would breach the infant class size legislation, the Panel will then only allow an appeal if satisfied that our published criteria are unlawful or had not been properly followed for your child (and that he/she would otherwise have been offered a place), or that we have acted unreasonably.
If you wish to appeal, please complete and return the attached form asap by *Date tbc for September 2022 Starters* latest and we will arrange for an Independent Appeals Panel to be convened to hear your appeal. Appeals received by this date will be held before the end of the summer term
Please note that you can appeal after this date, but we cannot then guarantee that your appeal will be heard before the start of the new school year.
Timetable for Appeals - 2021 to 2022
Open Day ~ The next open day will be Saturday 21st November 2021
St Andrew's welcomes all prospective parents and their children (and younger siblings) to come and look around our school at the Open Day. Bookings will open nearer to the time.
Our Year 4 children will guide you around and Mrs Barnes and all the teachers will be available to answer your queries.
If you wish to visit before this, please contact the school office to arrange an alternative appointment. We are very proud of our school and will be delighted to show you around as soon as COVID restrictions are lifted. office@st-andrewscofe.worcs.sch.uk
September 2022 - Children starting in Reception
PLEASE NOTE: Applications to St Andrew's are in TWO parts.
A completed copy of St Andrew's Form for Admissions. This should be returned directly to the school. This will be available in Autumn 2020.
The Worcestershire County Council online application.
The closing date for Reception admission for September 2022 is tbc January 2022.
Please ensure you have read the following two documents before applying:
Admissions Policy 2022 to 2023 (This was ratified at the FGB on 02.12.2020)